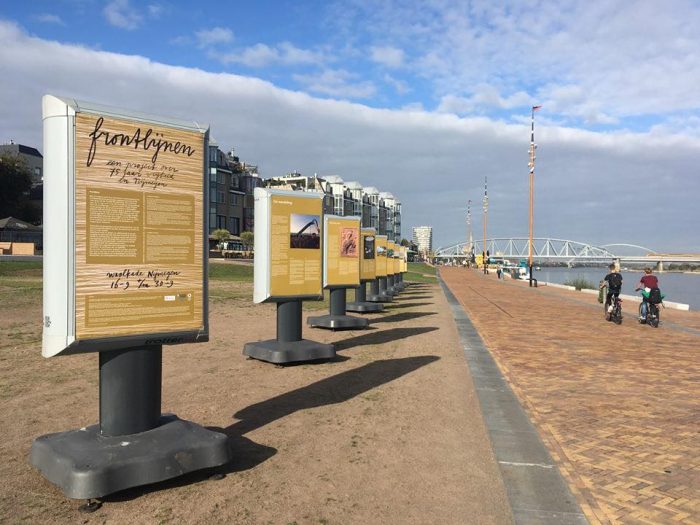 Frontlijnen / Frontlines is a project of Ilona Verhoeven in cooperation with the Besiendershuis. Open air exhibition on the Waalkade in Nijmegen, 16 – 30 September 2019.
Frontlijnen is een project van Ilona Verhoeven in samenwerking met het Besiendershuis.
Openluchttentoonstelling op de Nijmeegse Waalkade, 16 tot en met 30 september 2019.